Menu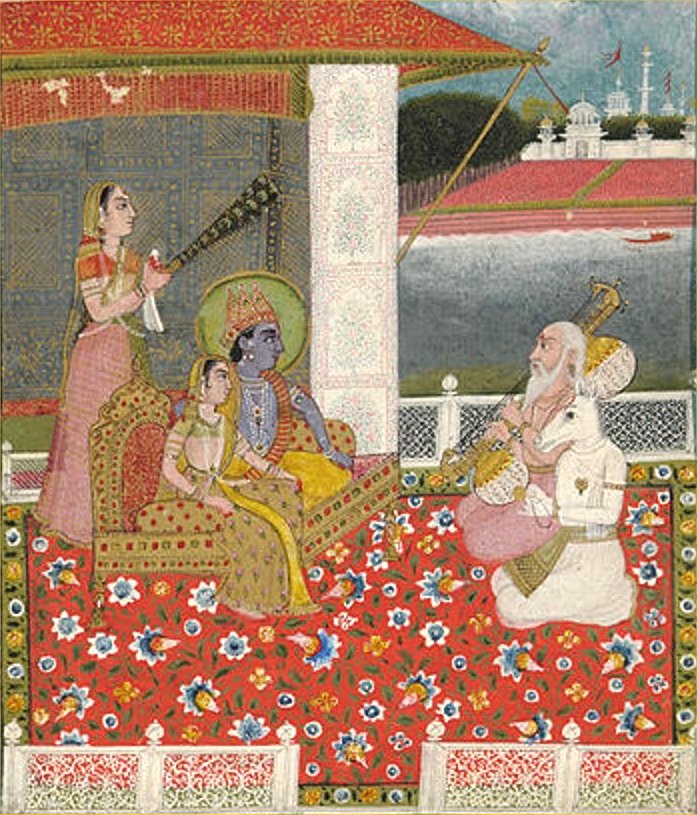 Rudra Veena

Beenkars


Asit Kumar Banerjee
One of the foremost Rudra-Veena maestros of India, is the disciple of Ustad Zia Mohiuddin Dagar Sahib, the renowned exponent of Rudra-Veena of Dagar Gharana
Rudra Veena By Sri Asit Kumar Banerjee at the 2012 Dhrupad Mela in Varanasi
Pandit Asit Kumar Banerjee - facebook
Wikipedia

Philippe Bruguière
A disciple of Zia Mohiuddin Dagar

Baha'ud'din Mohiuddin Dagar
-- Ancient Indian Strings
-- Bahauddin spoke to Deepak Raja
-- Bahauddin videos from DutchDhrupad (Excellent!)
-- Interviewing Bahauddin Dagar - February 2011 Interview by Núria Cabo

Ustad Zia Mohiuddin Dagar
-- UW Ethnomusicology Archives - Z.M. Dagar collection
(From the above link, enter Z.M. Dagar in search field and click the 'Search' button
-- Patrick Moutal's Site Hindustani Rag Sangeet Online - Jog(Alap, Rupak)

Bikram jeet Das
Hindustani - Dhrupad - Khandarbani
Jaipur Beenkar Gharana

Ustad Shamsuddin Faridi Desai
-- Shamsuddin Faridi Desai - "The Qadri Sufis regard music as a pathway to God"
Excerpts from interview with Lyle Wachovsky, April 2004

Zahid Khan Faridi Desai and Nasir Khan Faridi Desai Pandit Hindraj Divekar
Performer, author and teacher

David Elkabir
Several performance videos available on youtube.

Murali Mohana Gowda
Murali Mohana Gowda, Rudraveena Player (Beenkar) from Dagarbani. Murali Mohana Gowda is a member of Beenkar Sabha

Jyoti Hegde
Vidhushi Jyoti Hegde M.A in Music, Sitar and Rudra Veena artiste.
Jyoti Hegde - Videos

Remco Helbers
A disciple of Bahauddin Dagar

Peter Hennix
Studied with Zia Mohiuddin Dagar. Includes a link to his CD's
Peter Hennix - Raga Marwa

Ustad Asad Ali Khan
-- The Rudra Veena maestro spoke to Deepak Raja
-- Ustad Asad Ali Khan - Raga Yaman Kalyan Pt. Pandharinath Kolhapure
Performer, author, teacher.

Jeff Lewis
Performer and teacher in the Seattle area. A disciple of Zia Mohiuddin Dagar
Raag Jog - Jeff Lewis (rudra vina) SIMA Recital

Suvir Misra
Suvir Misra is a performer, teacher, Rudra Veena builder, film maker, and software developer...
a true "Renaissance Man".

Madhuvanti Pal
Madhuvanti Pal is Beenkar and Veena maker from Bishnupur Gharana (a branch of Seniya Bani).
Madhuvanti is a member of Beenkar Sabha

Gopal Chandra Paul
Dhrupad Artist - Rudraveena, ALL INDIA RADIO. Gopal Chandra Paul is a member of Beenkar Sabha

Philippe Puget
Philippe began studying Dhrupad and Rudra Vina with Ustad Zia Mohiuddin DAGAR, in 1989. He is co-author of a book-CD entitled "Au Rythme du Raga"

Peter Row
Peter studied sitar and rudra vina in Calcutta, India (1965-1973) with Pandit Gokul Nag of the Vishnupur Gharana. Audio - Raga Alhaiya Bilaval – Alap, Jor, Tonk Jhala: Peter Row, rudra vina

P.D. Shah
P.D. Shah studied Ustad Mohammed Khan Desai Faridi (father of Shamsuddin Faridi Desai) and became his disciple for learning Rudra Veena (Bin). A fascinating history, contributed by his daughter!

Daniel Shurman
Performer and teacher in Seattle. Rudra Veena and Dhrupad studies with Jeff Lewis and Uday Bhawalkar

Bishoke Sil
Performer and recording artist. Bishoke Sil is a member of Beenkar Sabha

Glynn Snellgrove
Trained under Ustad Imrat Khan at Dartington Collge U.K. and later under Ustad Asad Ali Khan on the traditional rudra veena. Has studied the Dagarbani on the rudra veena and vocal with Ashish Sankrityayan. Since 2006 has been studying with Ustad Shamsuddin Faridi Desai and Zahid Khan Faridi Desai.

Carsten Wicke
He was trained under Ustad Asad Ali Khan in the traditional Rudra Veena style and learned Dagar Bani Dhrupad on the instrument from Ashish Sankrityayan



For information about the Rudra Veena and more, please select from the Menu.